West Bridgford and Rushcliffe Horticultural Society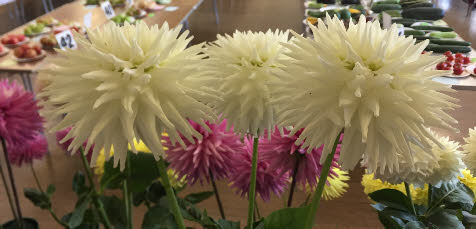 Gardening for over 100 years

The trading huts are open on Sunday mornings for the sale of compost, fertilisers and chemicals to members. The huts are on the Loughborough Road, Burleigh Road and Stamford Road sites. Membership is open to plot holders and gardeners in Rushcliffe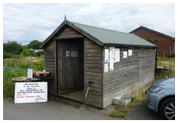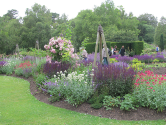 West Bridgford & Rushcliffe Horticultural Society
Membership is open to allotment holders and private gardeners living in Rushcliffe. The society sells fertilisers , compost, pesticides and fungicides. There is a seed scheme with Kings seeds of Colchester which generally gives 40% discount. A show is held early in September with vegetable, flower, floral art, home produce and children's classes. The society also runs three trips a year to places of interest to gardeners. To join the society go to one of the society huts on Loughborough Road or Stamford Road allotment sites on a Sunday morning.
Membership;- £2.00 per year, Lie Membership £20.00. Over 60s half price
Secretary Mr A J Rootham *
Show Secretary Mrs A Peacock*
Horticultural Society Committee
Every year the society organises the annual horticultural show which takes place around the first week of September. We try to maintain a balance of official RHS judging standards with a friendly atmosphere and help for those new to showing.
Every year the society tries to offer three tips to sites around Britain of horticultural interest. Your continued support is vital for the trips to go ahead. .
* Members of the Show Committee